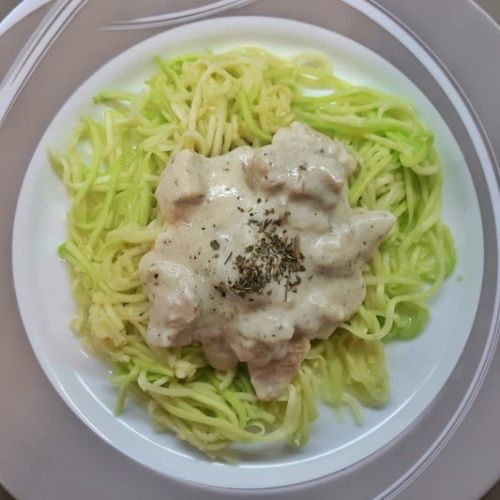 Yields:

2 Servings
Difficulty:

Medium
Prep Time:

10 Mins
Cook Time:

20 Mins
Total Time:

30 Mins
Besides wholemeal pasta, we can use vegetables for our Italian dinner. Try the recipe below and share your thoughts.
Cut zucchini lengthwise with a special tool and fry them for 5 minutes in a little butter.

In a special pan, fry the chicken in butter, previously seasoned with black pepper and vegetable spice. Cook on high temperature for 15 minutes.

Mix the meat with the béchamel sauce and leave them to combine well over low heat for 5 minutes.

Pour the meat in the sauce over the zucchini spaghetti, and sprinkle all of that with dried basil on top.